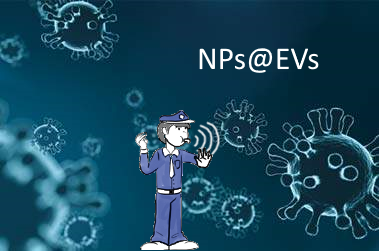 NPs@EVs is a research project that is part of the design, synthesis and characterization of functionalized nanoparticles intended for biomedical applications and in particular to specifically target biological vesicles within a complex sample for sorting by standing acoustic waves within a microsystem.
It regards advanced research activities in the following fields:
synthesis of nanohybrids,
nano-microfabrication / characterization on the scale of materials and microdevices,
propagation of elastic waves as well as coupling phenomena with biological particles,
microsystems and labs on a chip carried out within the teams involved in this NPs @ EVs project make it possible to aim for state-of-the-art objectives.
This project is held together by FEMTO-ST (W Boireau wilfrid.boireau@ubfc.fr) and ICB (N Millot nadine.millot@ubfc.fr) and is supported by the Bourgogne Franche-Comté region, the National Research Agency (ANR) and the European Union:
One Ph.D student and one Post-Doc have been recruited for this project.